Dawn Blagrove, Executive Director
Dawn Blagrove is an attorney and a proud graduate of Florida Agricultural and Mechanical University (FAMU) and North Carolina Central School of Law. She obtained her Bachelor of Science degree in political science with a minor in Secondary Education, cum laude from FAMU, where she also obtained a Master's Degree, magna cum laude, in Applied Social Science. While in law school, Blagrove worked at Williams Mullen Law Firm, formerly Maupin Taylor, Wake County Public Defender's Office, and North Carolina Prisoner Legal Services.
After graduating law school, Blagrove worked for eight years as a post-conviction staff attorney with North Carolina Prisoner Legal Services, where she co-managed the jail credit team of five paralegals dedicated to jail credit issues. During this time, Blagrove evaluated and prioritized requests for criminal post-conviction representation from inmates incarcerated in North Carolina's Department of Correction. On their behalf, she litigated motions for appropriate relief and petitions for writs of habeas corpus in N.C. trial and appellate courts. Blagrove also litigated federal habeas actions in U.S. District Courts in N.C.; the Fourth Circuit Court of Appeals in Richmond, VA.; and the Supreme Court of the United States.
Today, Blagrove's experience as a post-conviction attorney, combined with her undergraduate training in Secondary Education, fuel her passion for educating youth and the public about challenges in the criminal justice system as Executive Director of the Carolina Justice Policy Center.
Blagrove also serves as an adjunct professor for the Criminal Justice Department of Fayetteville Technical Community College. She has taught courses that include Interviews and Interrogations and Introduction to Criminal Justice. She is also a proud co-sponsor of the Capital City Chapter of Jack and Jill of America.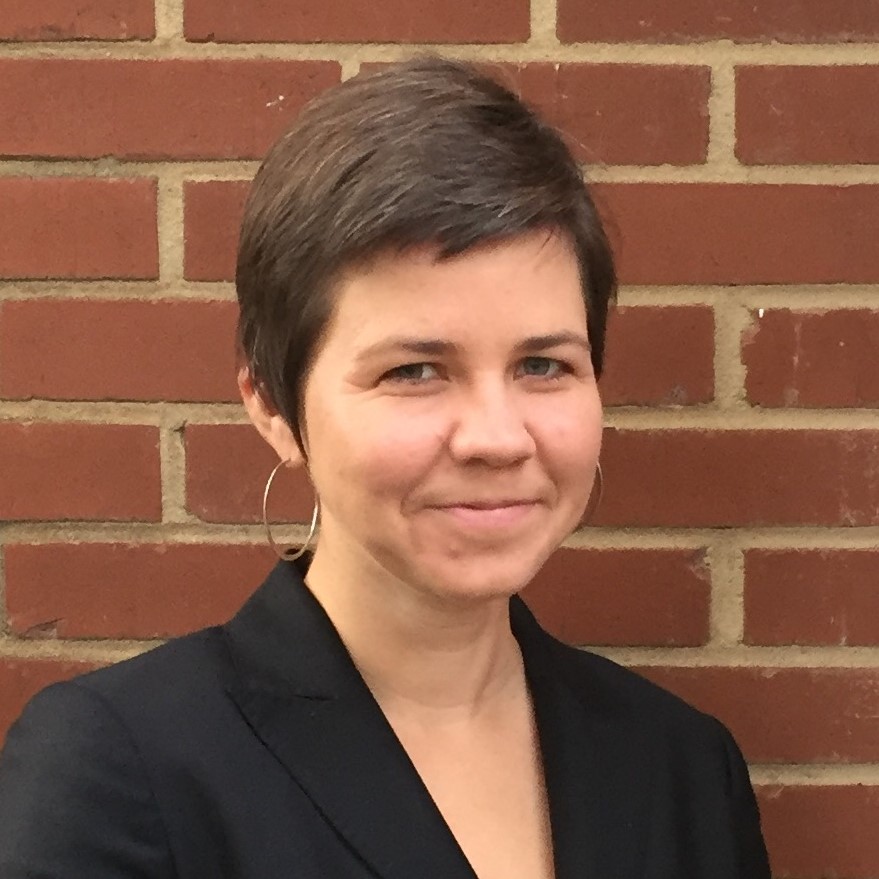 Elizabeth Simpson, Associate Director
Elizabeth Simpson is an attorney and graduate of the University of Virginia and Yale Law School. She obtained her Bachelor of Arts degree in Political and Social Thought from U.Va. in 2003. She graduated from Yale Law School in 2009, winning the C. LaRue Munson Prize for excellence in the preparation and presentation of legal cases in a clinical program.
After graduating law school, Simpson clerked for the Honorable Denny Chin on the U.S. District Court for the Southern District of New York and the U.S. Court of Appeals for the Second Circuit. She moved to Durham, North Carolina in 2010 after being awarded the Arthur Liman Public Interest Fellowship to do immigration work at the Southern Coalition for Social Justice. She worked in the model of community lawyering, working with community organizers to support litigation with media and pressure tactics. Subsequently, she worked as a civil rights attorney with North Carolina Prisoner Legal Services, where she litigated in in defense of prisoners' rights to safe and humane conditions of confinement, winning injunctions and monetary relief for her clients. She appeared in four federal jury trials, represented prisoners in dozens of successful mediations, and argued before the U.S. Court of Appeals for the Fourth Circuit. Most recently, she worked at the National Immigration Project of the National Lawyers Guild, defending and supporting immigrant activists in a variety of forums. She has served as an adjunct professor in the UNC Law School Civil Clinic.
Before, during, and after law school, Simpson has supported grassroots community organizing with her skills in fundraising and backend logistics. She is connected to the Durham Solidarity Center's Freedom Fighter Bail Fund, which supported the activists who took down the Confederate monument in Durham, North Carolina in 2017. She was arrested in the Moral Monday protests in 2015, and subsequently represented her fellow arrestees in state criminal court on trespassing charges. She is Board Treasurer for the Southern Vision Alliance, a grassroots intermediary that supports leadership development and base-building work for social, racial, and environmental justice, along with gender equity, LGBTQ rights, and education justice in the U.S. South. She enjoys spending time outdoors with her husband and two children.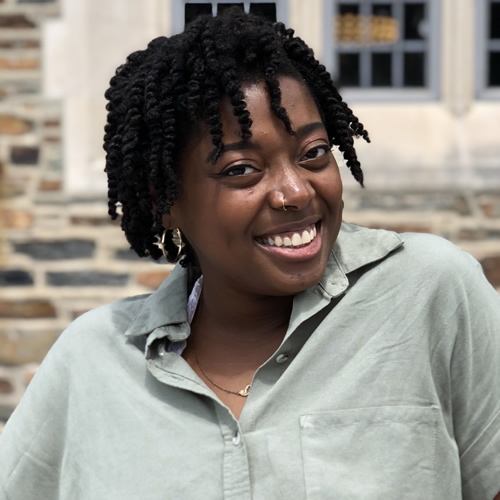 Raisa Reed, Justice Fellow
I'm a senior at Duke University earning a B.A. in Psychology and a minor in Education. Currently, I'm pre-law, and I will be applying to law school for the Fall 2020 cycle. The story of my interest in law began when I was only 10 years old. At the time, I was inspired by the work of a fictional lawyer in a movie to become an attorney. From there, I did my own research and learned quickly that there were different types of lawyers, and I was instantly torn between Criminal Justice and Family law. That decision has plagued me ever since. However, once I arrived at Duke, I was drawn into education and I have spent most of my time throughout my undergraduate studies engaged with the Durham community mostly through its public schools. What I've found though is that many of my interests overlap and have driven me from one issue to another. My passion for improving education, for example, has driven me to look into school discipline which, in turn, lends itself to the school-to-prison pipeline and juvenile justice. The work done by the Carolina Justice Policy Center encompasses a variety of issues that I believe impact children and families everyday, and I believe strongly in work that advocates from change surrounding the criminal justice system; I just so happen to stand from a place of advocating on the behalf of children, specifically, in all areas of their lives.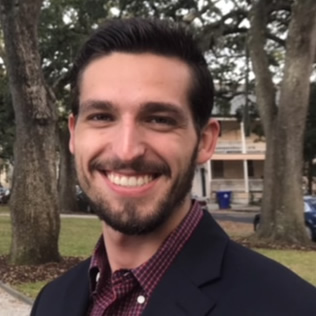 Wyatt Russell, Justice Fellow
I'm a senior at NC State majoring in political science, and double minoring in physics and Spanish. I'm originally from San Francisco, California, and have lived in the Triangle area for the past 5 years. After finishing up my undergraduate degree, I'm aiming to get a Masters in Public Administration and Juris Doctorate with a focus in Constitutional law following that. Since coming to North Carolina and attending college, I have found a passion for social justice and working towards a world that provides equal opportunities and rights for all. The majority of my community involvement in the past handful of years has come from running a mentoring program in partnership with AMIkids Infinity Wake, an alternative school in East Raleigh. Here, my work with at-risk youth has been focused on combating the School-to-Prison Pipeline and its causes in the local community. It is because of this work, I have been drawn to the CJPC through its commitment to education and criminal justice reform. I am excited to work with the CJPC this semester, and look forward to contributing to their ongoing projects through my own previous experience and sense of professionalism.